Record 13 Muslim MPs elected in UK Parliament


22nd May 2015
Female Muslim MPs outnumber men for the first time
Ahmed J Versi and Elham Asaad Buaras
A record 13 Muslim MPs (up from 8 in 2010) have been elected in one of the most unpredictable and extraordinary general elections in Britain. Eight of the Muslim MPs are now women out of a total of 191 female candidates elected to the House of Commons, up from 148 in 2010.
On party numbers, Labour has nine Muslim MPs (up by three), the Tories three (up from two) and the SNP one. Despite fielding 24 Muslim candidates all in unwinnable seats, the Lib Dems have still yet to have a Muslim MP.
While Labour votes fell away, four Muslim candidates won seats for the first time for the opposition party and added to five who were re-elected. Anas Sarwar in Glasgow was the only sitting Muslim MP not re-elected after falling victim of the sweeping SNP victories in Scotland. Labour's meltdown in Scotland produced the first Muslim SNP MP, Tasmina Ahmed-Sheikh, who polled 26,620 votes – a whopping 18.4 per cent increase from 2010. The former Tory who joined the SNP in 2000 won by a majority of 10,168 votes.
Sheikh told The Muslim News she was "honoured and privileged" to represent the people of Ochil and South Perthshire. As the third-largest party in the Commons, the SNP now has strong mandate to force change, she said.
"More than 50 per cent of people in Scotland voted for the SNP. So we are very relevant and we will be an extremely strong voice in this Parliament," the 44 year-old actress-turned-politician said.
The SNP tidal wave included seeing more than a third of the party's unprecedented 56 seats won by female candidates for the first time in history. Nineteen new women SNP faces will help shape a more representative Parliament.
"For the past two years I've been encouraging women to come forward. It's very important that our Parliament is reflective of our society. We are 52 per cent of the population so I've spent a lot of time in my party encouraging women to put themselves forward. We are legislating for all of the country and therefore we need to represent them."
Nusrat Ghani who became the first female Muslim Conservative MP
Also making history is 
Nusrat Ghani
who became the first female Muslim Conservative MP. She joins Tories 
Sajid Javid
(Bromsgrove), Business Secretary, the only Muslim in the Cabinet and 
Rehman Chisti
 who tightened his grip on Gillingham and Rainham with a 1.8% increase in his share of the vote.
Ghani, the daughter of Kashmiri immigrants, held Wealdon a rural safe Tory seat in East Sussex with a comfortable 40.3 per cent majority. She first stood for Parliament at the 2010 when stood for Birmingham Ladywood.
In one of the largest Open Primaries in the UK, Ghani was selected last December as their preferred candidate following the retirement of Charles Hendry. The primary attracted nearly 400 residents from across the constituency, including only half who were thought to be Tories.
[BELOW] Sajid Javid (Bromsgrove), Business Secretary, the only Muslim in the Cabinet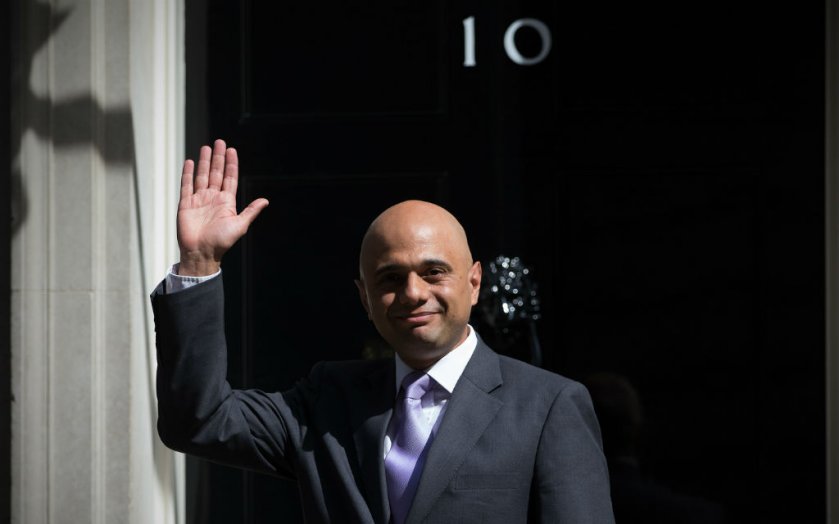 Tory MP Rehman Chisti who tightened his grip on Gillingham and Rainham
Naz Shah who won Bradford West back for Labour
One of the most surprising victors was mental health campaigner Naz Shah who won Bradford West back for Labour with a majority of 11,420 against seasoned Respect Party Leader, George Galloway.
Shah received over twice (49.6 percent) the share of the votes as that of Galloway who came in at 21.2 per cent. Shah told The Muslim News she felt honoured to be elected adding "the enormity of that responsibility is very real."
Shah described her clear majority "as the icing on the cake" in what she described as "the dirtiest smear campaign in British election history." She added that winning back the traditional Labour seat was partly due to the existence of an absentee MP.
"My ambition is very clear. I need to focus on Bradford West; my priority is to get the right resources for Bradford West, in terms of getting more investment into Bradford and showcasing what we can do. And make sure that I carry the voices of Bradford to Parliament.
We have an issue of educational attainment, unemployment and high deprivation. I've got a 60% BME population we have issues around discrimination, access to services and Islamophobia."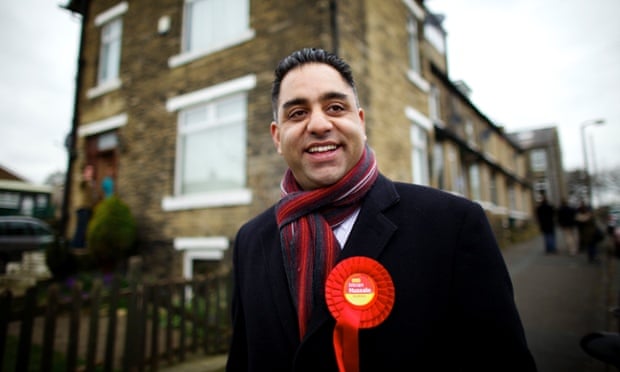 Imran Hussain gained Bradford East from the Liberal Democrats

In Bradford East, 19,312 turned out to vote for Imran Hussain who kicked out Liberal Democrat David Ward with a majority of more than 7,000. Hussain moved to the other side of the city after being defeated by Galloway at the 2012 Bradford West by-election.
Hussain echoed Shah's concerns on education levels in Bradford, highlighting that the city is
"at the bottom of the league table". He called for more support, scrutiny and intervention from the centre, "a similar model to the London Challenge."
He also derided the Conservative boasts on rising employment figures, telling The Muslim News: "I don't see evidence of that in Bradford, what is going up is part-time work, zero hour contracts and poorly paid work. We're talking about working families relying on food banks, which are on the increase. Generation after generation is being involved in this spiral of depravation."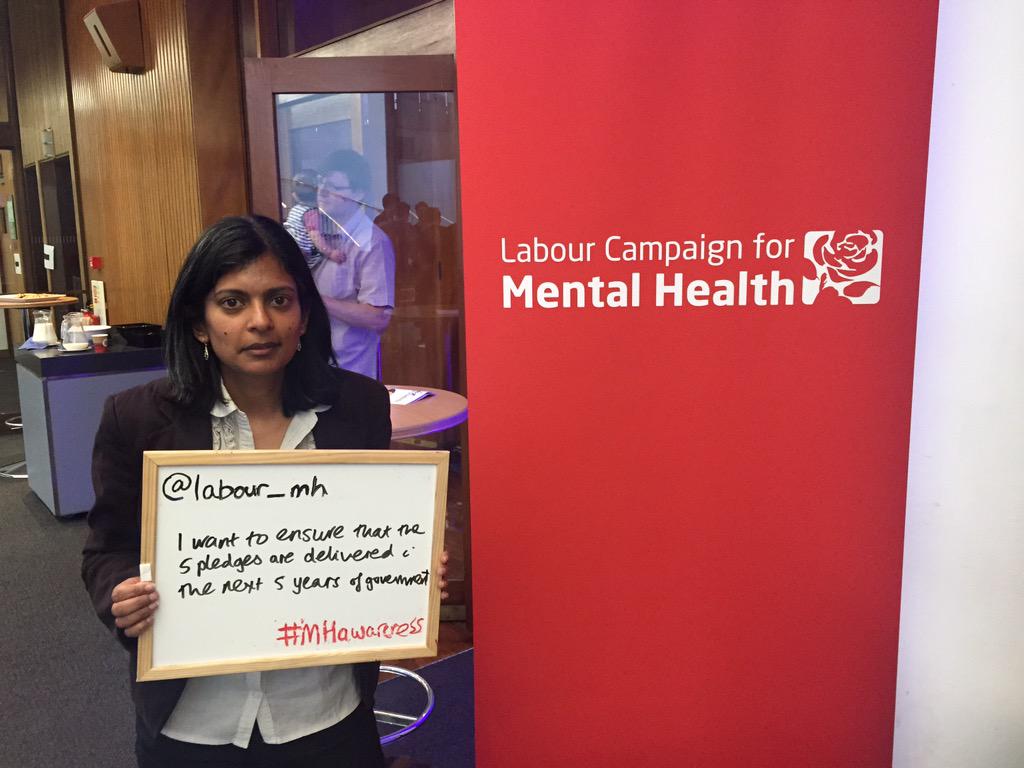 Labour's Rupa Huq scored a major upset by  winning the Ealing Central and Acton seat from former the Tories
The community worker also vowed to tackle rising levels Islamophobia "I will be calling on Islamophobia to be a hate crime."
In the capital Labour's Rupa Huq scored a major upset by narrowly winning the Ealing Central and Acton seat from former Conservative MP Angie Bray. Only 274 votes separated the two candidates after a night of tension in both political camps.
Huq credited her decisive campaign for bucking the national trend against Labour. "We ran a strong locally focused campaign on the issues that mattered; the A&E closures that have hit West London very hard. We have the worst waiting time in the country," she told The Muslim News.
She added: "On housing of the 650 constituencies our seat has the third highest number of private renters. I think we have good policies for private renters to get young people on that housing ladder, so we focused our messages on these. And we had a local candidate who's been in Ealing for 43 years and so that made a difference."
Tulip Siddiq held the knife-edge Hampstead and Kilburn constituency for Labour
Labour held the knife-edge Hampstead and Kilburn constituency. Tulip Siddiq won the seat billed as the country's most marginal general election contest. She replaces the retiring Glenda Jackson, who only retained her place in the Commons five years ago by 42 votes.
The former councillor, who extended the majority to 1,138 votes, said she defied the national swing partly because she was a local candidate. It was due to an "incredible campaign" which included "knocking on 40,000 doors. Alone from my office we sent out 7,000 letters on case working policies, in one year alone."
Siddiq told The Muslim News how her family experiences shaped her political interest. Her interested in NHS services started when her father suffered a stroke which left him unable to speak for five years and wheelchair bound.
"I'm very interested in mental health. I'm interested in health generally. I grew up with a disabled father. Mental health is something I want to look into especially mental health for children and how we tackle that. That's definitely one of my passions."
"I also want to look into the conditions into which we welcome refugees into the country. My mother was actually a political asylum seeker, I'm now standing as her daughter as an MP. I'm interested in detentions and the conditions of the detentions," said Siddiq.
 Bethnal Green & Bow  MP Rushanara Ali increased Labour's share of the vote by 18.3 per cent 
In the East End Rushanara Ali's re-election for Labour in Bethnal Green and Bow tallied the total number of MPs of Bangaledshi origin to three (the other two being Tulip Siddiq and Rupa Huq).
Ali increased her share of the vote by 18.3 per cent amassing 32,387 votes, that is more than the combined number votes of all the other ten candidates combined. In comparison the second placed Conservative candidate Matthew Smith who received 8,070 votes.
Labour MP Sadiq Khan will serve a third consecutive term for Tooting
Also in London, 
Sadiq Khan
was re-elected as Labour MP for Tooting after winning a 2,842 majority. He will serve his third consecutive term for the constituency.
With a 69.9% turnout, Khan won 25,263 votes, a 3,225 increase on his 2010 victory but just a 0.2% increase on the share of vote. A week after the election Khan resigned as Shadow Justice Secretary and announced his candidacy to be the Mayor of London.
In a statement to The Muslim News Khan said he wants to "standup" for London "after 8 years of a failing Tory Mayor and with a majority Tory Government unleashed in Westminster."
"Life is getting harder for Londoners. From those suffering from a desperate housing crisis or trapped in poverty, to those doing well but whose quality of life is undermined by overcrowded tubes, poor air quality and lack of local school places. We need bold solutions to these problems."
Labours Yasmin Qureshi re-elected as the MP for Bolton South East
In the North West, Yasmin Qureshi was comfortably re-elected as the MP for Bolton South East with a majority of 10,928 votes. She expressed fears for the country under a majority Conservative Government. Qureshi said: "It is a scary result for the people of this country who are going to have one of the most right-wing governments ever.
"The Tories actually only gained 36 per cent of the vote, meaning that except from UKIP, the majority of other people voted for left-wing parties like Labour and the Greens and they have been given this Government." In the West Midlands, Labour's Khalid Mahmood increased his majority by nearly 3,000 and thanked his Birmingham Perry Barr supporters for sticking by him through his recent illness.
Mahmood polled 23,697 votes in a turnout of 59 per cent and took the opportunity to thank voters who stood by him after undergoing a kidney transplant.
Shabana Mahmood comfortably defended her Ladywood seat in Birmingham
Shabana Mahmood
also defended her safe Ladywood seat in Birmingham with 26,444 votes, representing a majority of 21,868. The Labour MP's performance was rewarded with a promotion to the Shadow Cabinet. She now becomes Shadow Chief Secretary to the Treasury, second-in-command in Labour's Treasury team, behind new Shadow Chancellor Chris Leslie.
Mahmood told The Muslim News she feels "privileged and honoured to be included in the Shadow Cabinet. Obviously I wish it [the post] didn't have the shadow title attached to it, like all my colleagues we're still processing our election defeat. I hope as a member of the Shadow Cabinet I'm able to help steer a course that will be able to help the next Labour leader win the next General Election."
She added she and Shadow Chancellor, Chris Leslie, had "worked together in the treasury team before when I was responsible for tax policy at the Shadow Exchequer Secretary. We expect there will be a finance Bill coming up soon, possibly a budget as well. So it will be my job working with Chris to hold the Government to account on their economic record. Living standards have been squeezed in the last few years and the Government hasn't shown much interest in trying to remedy that."